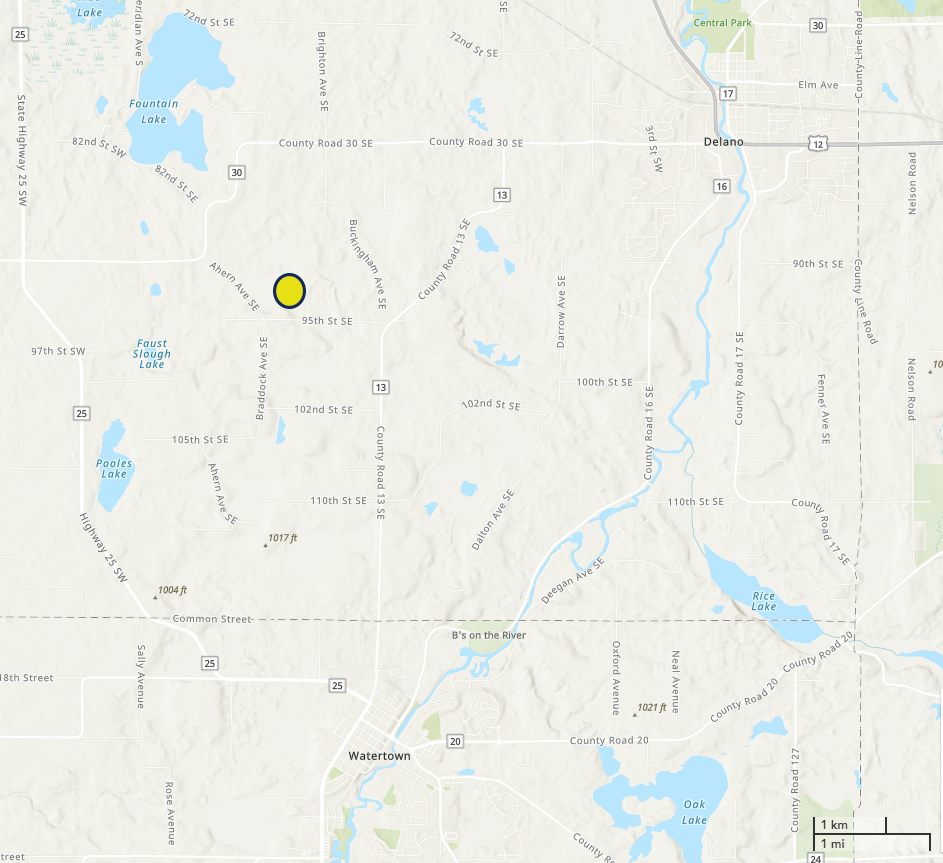 Location: Franklin Township (T118N-R25W); Six miles north of Watertown, Minnesota, and six miles southwest of Delano, Minnesota.
Detected: 11/2/2022
Size: 100 acres
Containment: 95%
Incident Managment Team Assigned: MNICS Team B, led by Aaron Meilke, Incident Commander, assigned to manage the Braun Fire on November 7, 2022
Summary: The Braun Fire was detected late in the day on November 2, 2022. The Watertown Fire Department conducted initial attack focusing on securing the perimeter of the fire area. Fire Crews noticed that the fire was already burning in organic material (peat soil) in the ground during the first day. Minnesota Department of Natural Resources Division of Forestry was contacted and responded with additional personnel and equipment due to the longer duration nature of peat fires. Since then, the fire has continued to burn further into the organic material. Due to the amount of heat and fire in the peat as well as the longer duration and additional personnel needed to work on the fire, Minnesota Type 3 Incident Management Team B led by Incident Commander Aaron Mielke was ordered. Team B assumed command of the fire at 7:00am on November 7, 2022.