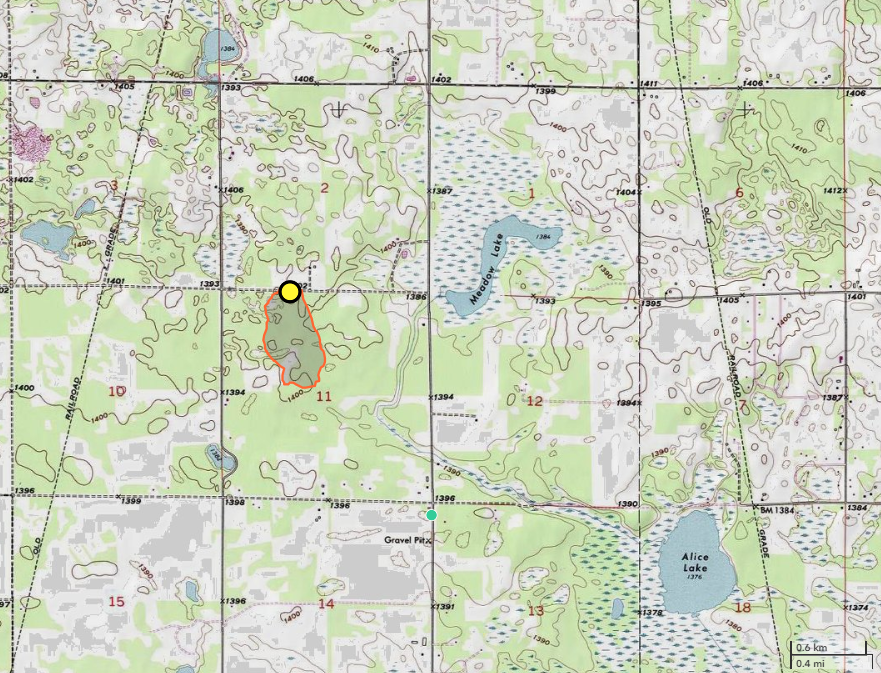 Size: 68 acres
Detected: July 13, 2021
Location: Northwest of Bemidji, Minn., near the Radar Road
Incident Management Team: MNICS Team A, Ernie Schmitt, Incident Commander
Cooperating agencies: Minnesota DNR, Beltrami County Sheriff's Office, Beltrami and Solway Fire Departments
Late in the afternoon of July 13, a rapidly spreading wildfire was spotted northwest of Bemidji, Minn., in Eckles Township near Radar Road. Due to the extreme fire weather conditions and the fire's quick progression through grass and jack pine, several nearby homes were evacuated.
Multiple aircraft, including CL-215 water scoopers, SEATs, a Fire Boss and helicopters, were ordered to support the initial attack response. Minnesota DNR along with the Beltrami County Sheriff's Office, Beltrami Fire Department, and Solway Fire Department responded to the initial attack, working into the evening hours. Minnesota DNR made the decision to order a MNICS Type 3 Team to assume command of the fire. MNICS Team A, led by Incident Commander Ernie Schmitt, assumed management of the fire on July 14.
As mop up efforts progressed, firefighters assigned to the Radar Road fire were made available to support local DNR area forestry with a new start on July 15. Once controlled, crews returned to mop up efforts on the Radar Road fire. By the afternoon of July 18, the fire was declared 100 percent contained. MNICS Team A transitioned management of the fire to the local Bemidji area forestry office on July 19.
On going drought conditions and persistent dry, windy, and warm weather conditions for July supported the rapid spread of the Radar Road fire.

Fire crews making their way to the Radar Road fireline.

Firefighters listen in to the evening briefing on current conditions and objective to contain the Radar Road fire.